Lighter Living is more than a book. Lighter Living Tasks are weekly suggestions to make progress on decluttering, organizing and simplifying your life. By working on parts of your home each week, you will be breaking big projects into small, manageable tasks.
Too many pieces of furniture may clutter a room. This week consider if you need to thin out the number of items you own. But what if you need something new? Consider secondhand furniture!
It seems that everyone wants new furniture when the need arises. But there are some great reasons to shop second hand first before heading to Ikea or your favorite furniture store.
Here are a few reasons to consider buying second hand:
Save money-secondhand items can be less expensive than new and your purchase supports the local economy.
Better craftsmanship-antiques are often made of fine woods and are built to last so they don't fall apart as easily as cheap, build-it-yourself out of the box types.
Unique character-designs of the past often stand out and make a statement. They can also be refurbished, reupholstered or repainted to update their look and feel or match your style or color scheme.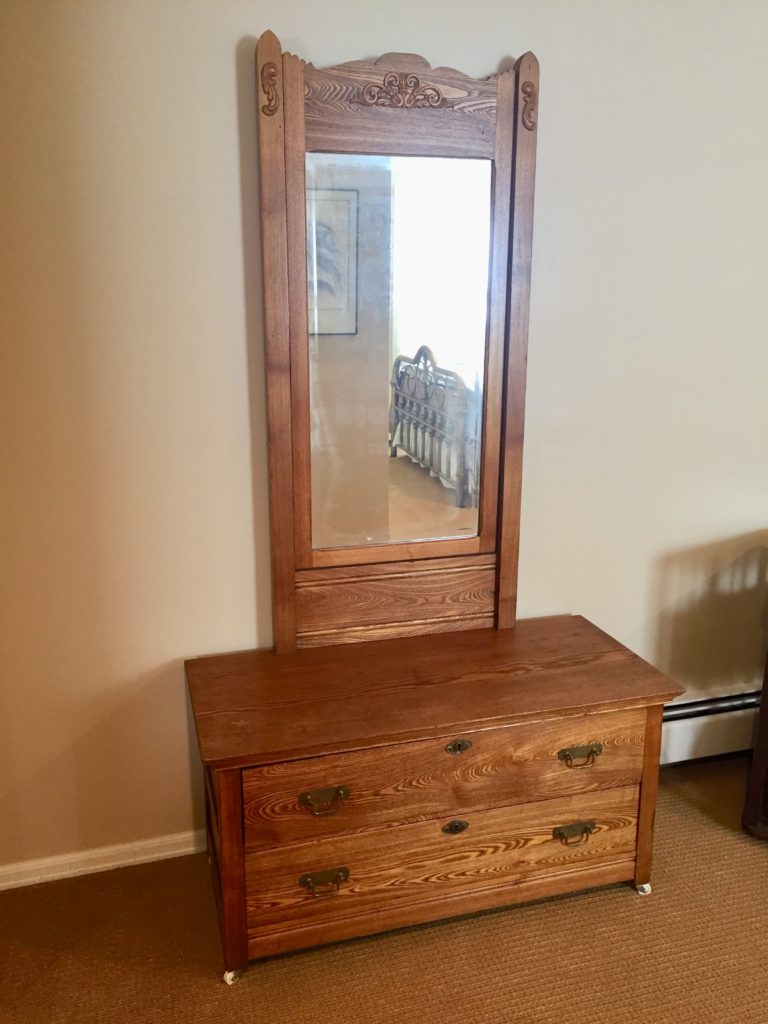 Recycling and sustainability-previously owned furniture helps keep things out of the landfill and supports environmental sustainability.
Thrift stores are often tied to local charities and your purchase might also be of benefit to those charities.
Better resale opportunity-if later you want to sell a piece of furniture, you may be able to recuperate your initial cost because a better made item often holds value.
My suggestion is to familiarize yourself with your local second-hand furniture stores prior to ordering online or buying new. You might be surprised at the treasures you can find! (And you may elect to consign items of your own.)I recently added an antique dresser to a guest room and I think it really adds character to the room! Between tasks posted on this blog, be sure to read Lighter Living if you have not already.