"It was a pleasure to have the opportunity to listen to Lisa speak about "Become an Athlete of the Mind" at my women's group, BW4W. She engaged the audience well, with a talk that was interactive and filled with great information for changing the way you think in order to get the results you want in business and life. I got several valuable takeaways that I am implementing right away. I highly recommend engaging Lisa to speak to any group."

Barbara Bailey, Mobile and Online Marketing Consultant

"Thank you so much for the affirmations and for your talk today.  It has been a long time since anyone has stirred inside of me the goal to do affirmations again and you did it! It is my belief that you are one of the very best speakers our club has had …. personable, to the point, focused and full of down-to-earth ideas!"

Cathie Deegan, Member of Arapahoe Sales Professionals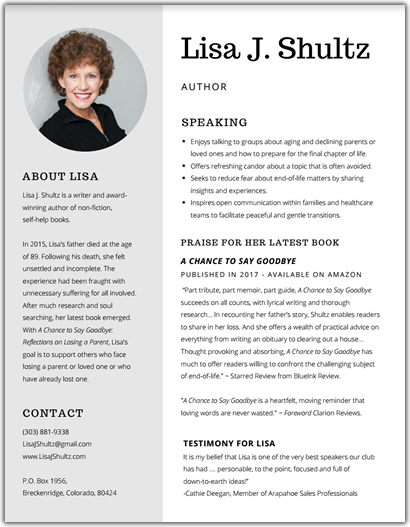 Click to Download a PDF version of Lisa's Speaking "One-Sheet".