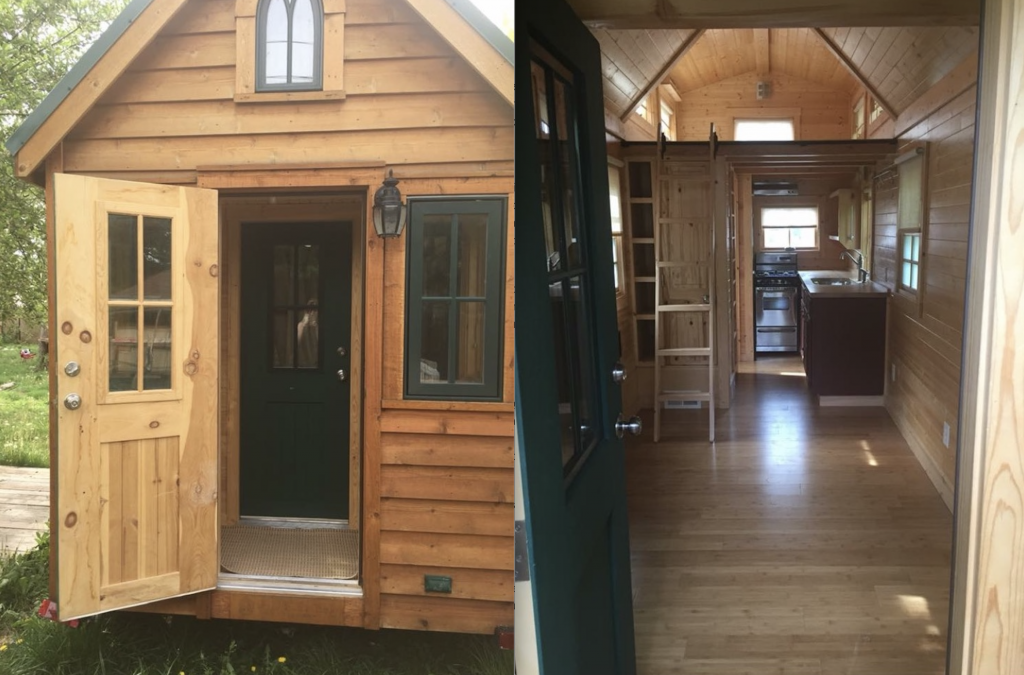 In an effort to bring awareness to benefits of living in smaller spaces, I interviewed Molly King about her recent move to a tiny house.
~
1. What event or situation prompted you to think about living in a tiny home?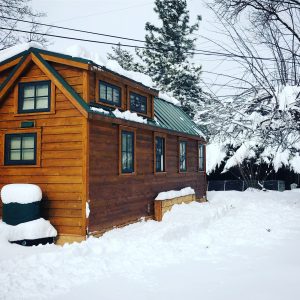 I recently realized that my love of tiny homes and cozy spaces, in general, can be traced back to my love of the Boxcar Children books. I always loved the concept of running away and living in a "found space" away from the normal lives of other people. I grew up building forts in the woods, and seeking out small nooks and corners to curl up in. 
Fast forward to 2016, when I seriously started researching Tiny Living—whether it was in a tinyhome, RV, or van. I learned as much as I could over the course of 8 months, and ended up realizing I didn't want a mobile living structure—mostly because I still wanted to be in cold environments, and winterizing exterior pipes and dealing with the waste water / electrical seemed like a hassle. 
I ended up tabling the idea and living in a house in Breckenridge, CO for a year and a half. But the idea of tiny living was always still percolating. 
Come the fall of 2018, I began a dance partnership that resulted in me wanting to move to Salt Lake City, UT. And of course, when thinking about moving there, all I could picture was living in a tiny home. Within 3 months, I'd stumbled upon a tiny home space to rent. And, as of February 1, I've been living in my dream home! 🙂