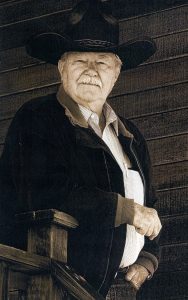 Robert Vernon Shultz, 1925-2015 grew up in South Dakota but spent the majority of his life in Colorado. He was proud of his one room schoolhouse education for the first three grades. He lived in a house without electricity or running water until he was nine years old. His parents, Jane and Ralph Shultz, gave up farming, moved to town and opened a hardware store in Wessington Springs.
After graduating from Wessington Springs High School, he volunteered for the Navy in 1943. He was assigned to the Battleship USS Missouri during World War II as a radio operator. The ship was the site of the Japanese Surrender Ceremonies ending the war in Tokyo Bay, September 2, 1945.
Bob married Norma Schwabauer in 1948, graduated from the University of Wisconsin in 1951 and then moved to Colorado. He started his insurance career with O'Rourke and Daniels in Denver and with his wife raised four children, Rob, Lindy, Randy and Lisa, in suburban Cherry Hills Village. He founded The High Country Corporation in 1955 and sold out in 1979.
Cattle ranching became his second career. He raised Texas Longhorns and later Red Angus. His Colorado ranch, Prairie Canyon, is now dedicated to wildlife, open land, and western history. Sold to Douglas County Open Space in 2000, his desire was for the ranch to remain undeveloped and open to horse back rides, hikes, picnics and historical tours.
In later years, he enjoyed four granddaughters, Staci, Ashley, Summer, Liberty and dear friend Carol Gummersall.
In March of 2015, he became a Great Grandfather to Irelyn Shultz Griffin.
He had a long and full life and will be missed by his family and friends.
A celebration of life event will be held in the summer of 2016, date to be determined.
Click here to enjoy a tribute to Bob.