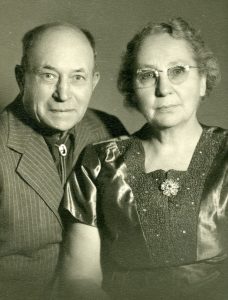 Born August 16, 1931, Norma Jean Schwabauer was the eighth and last child of Frederick William Schwabauer (known as Will) and Gertrude Mae Peck.
Will (1883-1977) was the third son of David Schwabauer and Katherine Marie Kisling Schwabauer. David was born in Kormish, Germany, but came to America at age 18. In 1905 Will's family moved to Lane. The family lived there for many years and during that time, a young woman by the name of Gertrude Peck came to teach school in the vicinity.
Gertrude's parents were James and Erminie (Minnie) Peck. Gertrude (1893-1977) was the first born of nine (two brothers died in infancy). The Pecks farmed in Faulk and Jerauld Counties, South Dakota. Gertrude taught school near Lane. Herbert Schwabauer was one of her pupils, and she eventually met Herbert's brother Will.
Will proposed to Gertrude and they were married at high noon on June 24, 1914. A bounteous wedding dinner was served outdoors in a large tent, the tables adorned with wild roses from the countryside. The couple traveled to Mitchell in Will's Model T for their honeymoon.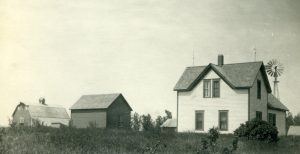 The Schwabauers made their home in a small house across the road from Will's parents. They began farming and family life with their first three children, Gerald, Doris and Robert. In 1923 Will's father David died, and so the family moved into the home farm where the last of their children, Georgia, Maxine, Vera, Virginia, and Norma, were born. Maxine died as a young child from complications of a near-drowning incident, leaving only seven children to reach adulthood.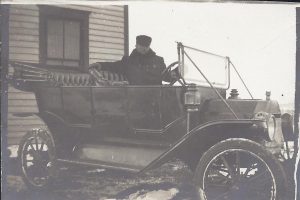 The family struggled through the Depression and dust storms of the 30's. The bank reclaimed the family's Model A car, along with several milk cows. Will was forced to rebuild an old Model T that had been discarded, in order to provide the family with transportation.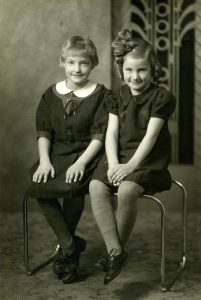 In 1934 Norma, just three years old, suffered complications from pneumonia and was rushed to the hospital, hemorrhaging. Her mother Gertrude was placed on a bed beside Norma and direct blood transfusions were given. Her blood and a new sulfa drug that was sent in from another state were essential to saving Norma's life.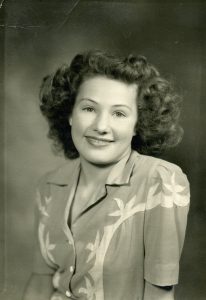 In 1943, the Schwabauers moved to Wessington Springs where Will was a custodian at Wessington Springs High School and later at Memorial Hospital. Norma attended school in Wessington Springs through her junior year of high school. In 1947, she began spending time with Robert Shultz, who was home from the Navy in World War II. Bob was helping his mother run the family hardware store after his father became ill. Norma was working for Dr. Whitney, the dentist a half block from the hardware store. Bob gave Norma rides home from work, and their love blossomed.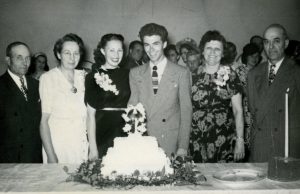 In 1948, Bob's family decided to sell the hardware store. Bob planned to attend the University of Wisconsin on the GI bill and wanted Norma to join him. Because she was just sixteen and not yet finished with high school, the couple knew their families wouldn't approve. So, they eloped to nearby Luverne, Minnesota to marry on July 3, 1948. Their folks were indeed shocked, but they welcomed the couple with a reception for them in the basement of the Methodist church.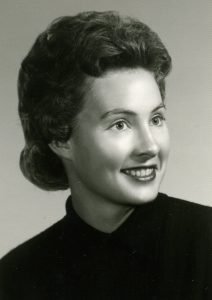 After the wedding, Norma accompanied Bob to Madison, Wisconsin, where she finished her senior year of high school as a married student. She started taking some classes at the University until children interrupted that direction. They had their first child, Robby, in 1950. Bob graduated in 1951 and they then moved to Colorado. Three more children were added to the family: Lindy in 1952, Randy in 1953, and Lisa in 1963.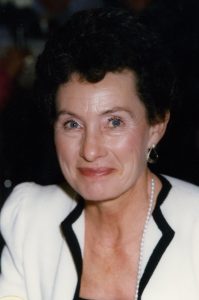 Norma stayed home and dedicated herself to raising their four kids. Bob settled into the insurance field and founded The High Country Corporation in 1955, which specialized in surplus lines and high-risk casualty and property insurances. He worked long hours in that post-war energized economy. He had a strong work ethic and zest for success, and his insurance firm prospered. In the 1970's, he began dabbling in cattle ranching on his weekends. The couple's interests started to go in different directions. They divorced in 1977, the same year that both of Norma's parents passed. It was a hard year for her.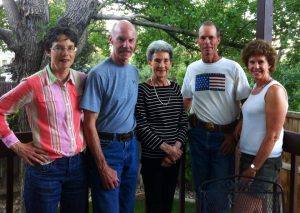 Her three oldest children were grown and on their own at the time of the divorce. Norma still had Lisa at home, and they continued on with their lives. Norma stayed very busy: she worked part-time in retail, volunteered, played tennis, and traveled. She loved hiking, cross-country skiing, snowshoeing, and planning trips to special places to see the many wonders of the world. The beauty of nature gave her great pleasure. She enjoyed theater, music, art, bridge, and a full social life with family and friends. She was an active member of P.E.O. and other philanthropic organizations. She loved her family and friends.
She was blessed with four grandchildren (Staci, Ashley, Summer, and Liberty) and one great-grandchild (Irelyn).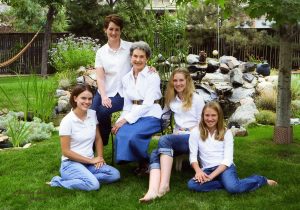 Norma (89) passed away peacefully at MorningStar Assisted Living in Lone Tree, Colorado on March 23, 2021.
She got much joy from the simple things in life, and she cherished her family and friends. She would want for all her family and friends to remember her as loving each of them. Please enjoy this music as you remember her: Click Here. (Then then push the play button for the song "Ishq-allah-mabud-lillah" by CarolAnn Barrows.)
Please feel free to leave comments of your memories or condolences for Norma's family. Click here for a shortened obituary.