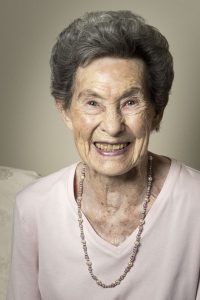 1931-2021
Norma Jean Shultz, 89, died peacefully in Lone Tree, Colorado on March 23, 2021. She was born August 16, 1931 near Lane, South Dakota and was the 8th and last child of Frederick William Schwabauer (known as Will) and Gertrude Mae Peck. In 1943, the Schwabauers moved to Wessington Springs. Norma attended Wessington Springs High School through her junior year. She then married Robert V. Shultz, from Wessington Springs, in 1948 and moved to Madison, Wisconsin, where Bob was attending the University of Wisconsin. She finished high school in Madison.
In 1951, Bob graduated from UW and the family moved to Denver, Colorado. They raised their four children (Rob, Lindy, Randy, and Lisa) in suburban Cherry Hills Village. The couple divorced in 1977, the same year that both of Norma's parents passed.
Norma kept busy working in retail, volunteering, and traveling. She also loved playing tennis, hiking, cross-country skiing, snowshoeing, and planning trips to see the many wonders of the world. The beauty of nature gave her great pleasure. She enjoyed theater, music, art, bridge, and a full social life with family and friends. She was an active member of P.E.O. and other philanthropic organizations.
She is survived by four children, four grandchildren (Staci, Ashley, Summer, and Liberty), and one great-grandchild (Irelyn). She cherished her family and friends, and she got much joy from the simple things in life. She will be missed by all who knew her.
Click here to read a tribute to her life. A celebration of life will occur in August 2021. Contact family for more information. 
If you wish to donate in memory of Norma J. Shultz, her requests are:
~